REMEANT is an innovative sustainable fabric made from packaging waste
REMEANT Sustainable fabric can be used for vegan clothing, vegan bags, cushions and more. The textiles are similar to leather in look and feel, without damaging the environment or mistreating animals.
Our solution is to upcycle industrial packaging materials waste, that can't be reused.
With REMEANT we are bringing new materials into the world, by re-using the original materials and eliminating them from the waste stream. The polyethylene that is used by Remeant comes from industrial waste, so we do not use any new raw materials to produce it, we only use the existing ones in order to reduce further environmental damage and create a better world for us and future generations.
Now more than ever it is our duty to reverse the negative ecological trends and make the world a clean, pastoral and green place to live.
Together, we can succeed in achieving this goal.
REMEANT sustainable fabric is a one-of-a-kind design based on upcycled plastic, with these features

Lightweight
Our vision is to create a world in which waste can be reused. We believe that consumer and designer awareness can drastically reduce waste. Our goal is to create a world in which any type of waste produced by humans will be reused unless it is organic and biodegradable. Our contribution is in introducing innovative methods for converting such waste into sustainable fabrics from which a variety of products can be made.
We turn to you to help us make this change. With your trust and support, we can collaborate with companies which use large amounts of packaging materials waste. There is enough of this material that can be recycled, even if an alternative is found and these materials are no longer produced.
A portion of our profit will be donated to environmental causes, so that we can all enjoy a better quality of life.
Partners in life and in business, Elinor and Alon love to travel, hike in nature and see breathtaking landscapes. On many of their hikes, they were saddened to see all the unnecessary waste. In order to ensure a better future,  they became dedicated to upcycling waste that is mass-produced for one-time use and which causes a lot of environmental damage.
When Elinor Nathaniel (CEO) graduated from the Shenkar College in Ramat Gan, Israel, she knew that she wanted to find a way to reduce the environmental damage currently caused by the fashion industry. With creative and unconventional thinking, Elinor came up with the perfect solution – upcycling unusable packaging materials into textiles that can be used in sustainable vegan clothing, home decor, accessories, vegan bags and more.
Elinor's plan for sustainable fashion has been recognized and funded by Israel Innovation Authority and the ACT Shenkar Program for Innovation and Entrepreneurship.
Elinor has teamed up with her husband, Alon Nathaniel (CTO), an architect and business administrator, who specializes in international shipping. Elinor and Alon have utilized their training, skills and experience to research the feasibility of implementing this technology in regions around the world and to put together a team of designers who create innovative ethical fashion from waste.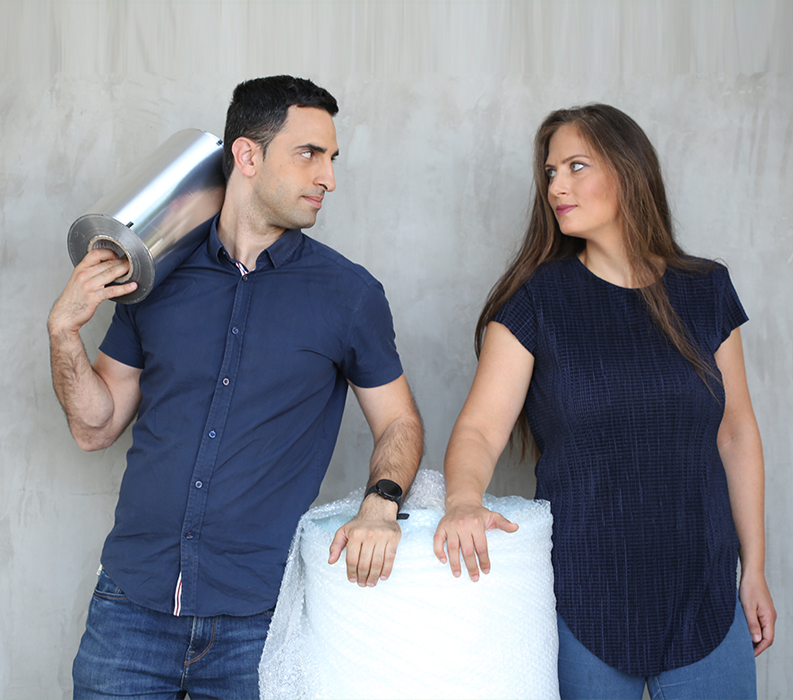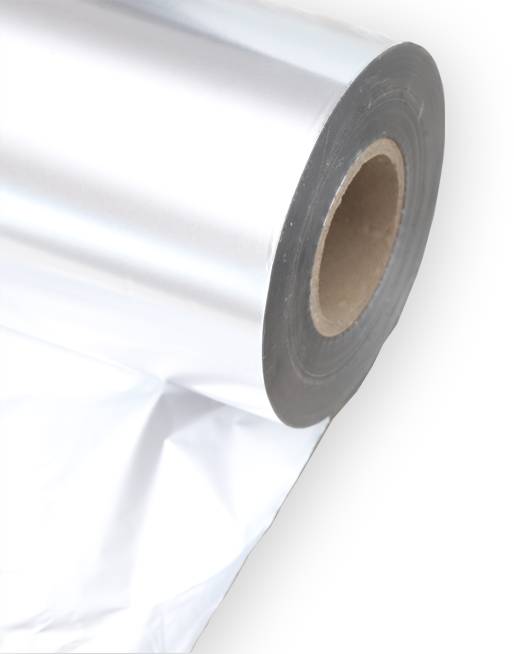 Our customers are leading brands, innovative companies, start-ups, high-tech companies and designers looking for new raw materials, strong fabrics and water resistant, leather substitutes and vegan fashion.
We also market to consumers who are support vegan fashion and looking for innovative products. people who want to feel good about what they are wearing, both from an ethical fashion and an ethical lifestyle.
We are currently in the process of registering REMEANT as a patent.