10 GREAT FASHION DESIGNERS WITH THE MOST SUSTAINABLE CLOTHING MATERIALS
By Lora O'Brien
As a sustainable fashion writer, I've seen first-hand the development of sustainable fashion over the last few years alone, and the sustainable movement has come a long way! Once, sustainability was basic textiles that did no harm to the planet. Think cotton, linen and even hemp.
But today, designers are surpassing themselves to really change the status quo of what sustainable fashion is. And the results are truly mind-blowing. Not only are designers creating beautiful clothing that will last you for many years to come, but they're also choosing to use innovative textiles to really bring sustainability into the modern era while reinventing what fashion is.
Whether it's clothing or footwear, the brands below have applied next level creativity to their collections, while using sustainable materials that remain to be the future of fashion.
SUSTAINABLE CLOTHING
Let's kick things off with a designer really thinks outside the box. Valdís Steinarsdóttir is an Icelandic designer who has created a range of translucent gelatinous garments made from either gelatin or agar.  In a bid to really eliminate waste and adhere to a closed-loop system, the items are cast into molds as opposed to being cut from a pattern, and at the end of life, can be melted down to create new garments without excess, scraps or the need for synthetic materials.
If you're wondering what life span gelatin clothing holds, according to Steinarsdóttir, the finished vest tops are super durable and can last for some time. Once the wearer grows tired of wearing the garment or perhaps starts to notice wear and tear, the textile has a simple process to be reused: it's heated to a certain temperature, reliquefied, and then re-cast into a brand new garment.
 
Gabriela Hearst
Gabriela Hearst challenged just how far fashion can go in terms of repurposing waste products. Asking herself two questions: can you make an entire collection from waste, and can it be beautiful? The answer was a resounding yes! A pioneer in the sustainable fashion realm, Hearst was talking about ways to reduce her carbon footprint before it became as popular as it is today.
From Turkish rugs and recycled yarn, the Uruguayan designer not only demonstrated how easy it is to create fashionable garments in a way that is considerate to the planet, but that the best sustainable clothing materials can be those that already exist today.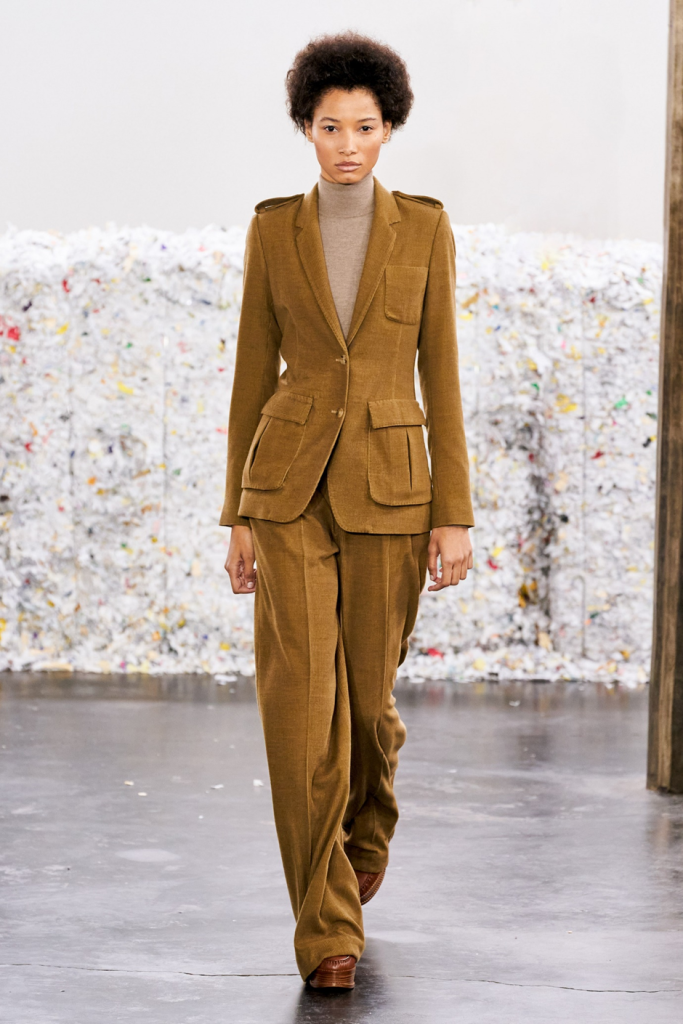 Timberland
In a bid to fight back against fast fashion, well-renowned brands Tommy Hilfiger and Timberland teamed up to create the Tommy X Timberland transparent puffer jacket. Designer with a 'waste nothing' approach, the jacket featured recycled insulation made from Tommy Hilfiger shirt offcuts mixed with Ecoloft™ insulation.
Easily styled, the jacket highlighted what change can be made when the bigger fashion brands adopt the growing demand for sustainable clothing materials in all areas of fashion, from coats to accessories.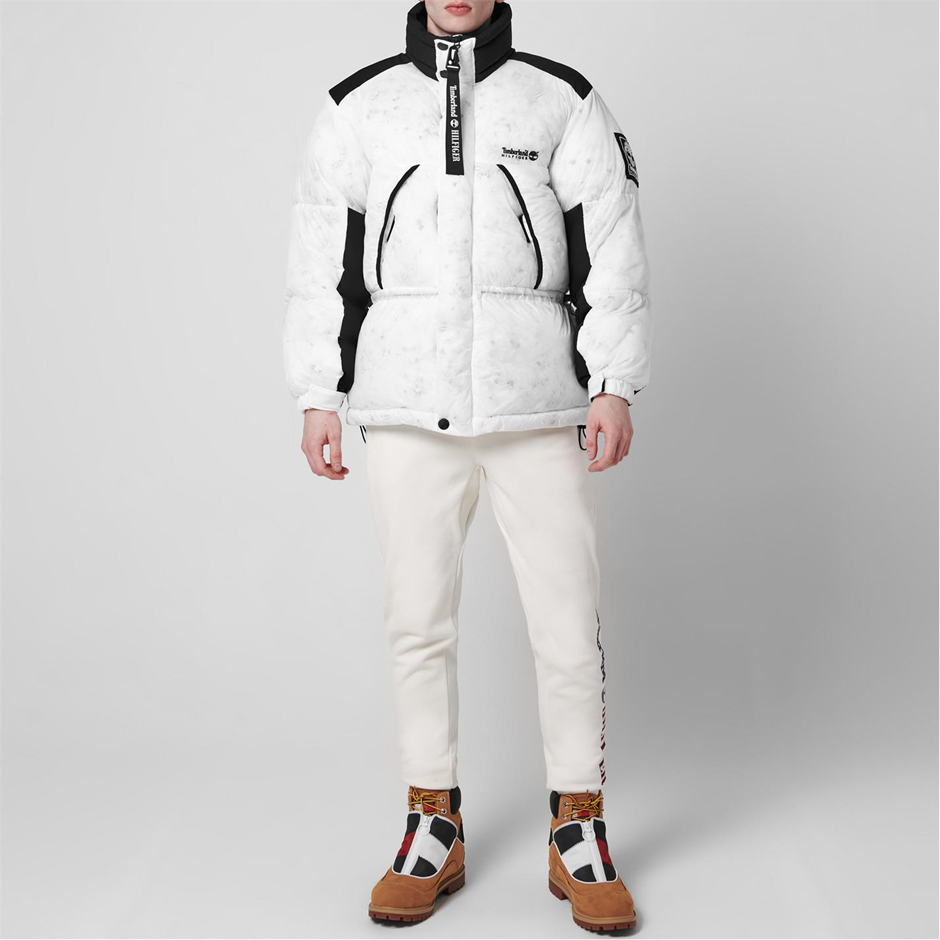 SUSTAINABLE BAGS
Hermès
It seems many popular luxury fashion brands are seeking more biomaterial alternatives to animal leather, and this time it's the French luxury brand Hermès. Last year, they joined forces with biomaterials company MycoWorks to overhaul and reimage its Victoria shopper bag. Instead of leather, the bag is made from a leather alternative grown from mycelium, otherwise known as fungi!
The textile is called Sylvania and to wrinkle it and give the same subtle colour gradient as real leather, the textile is tanned and finished by Hermès tanneries in France.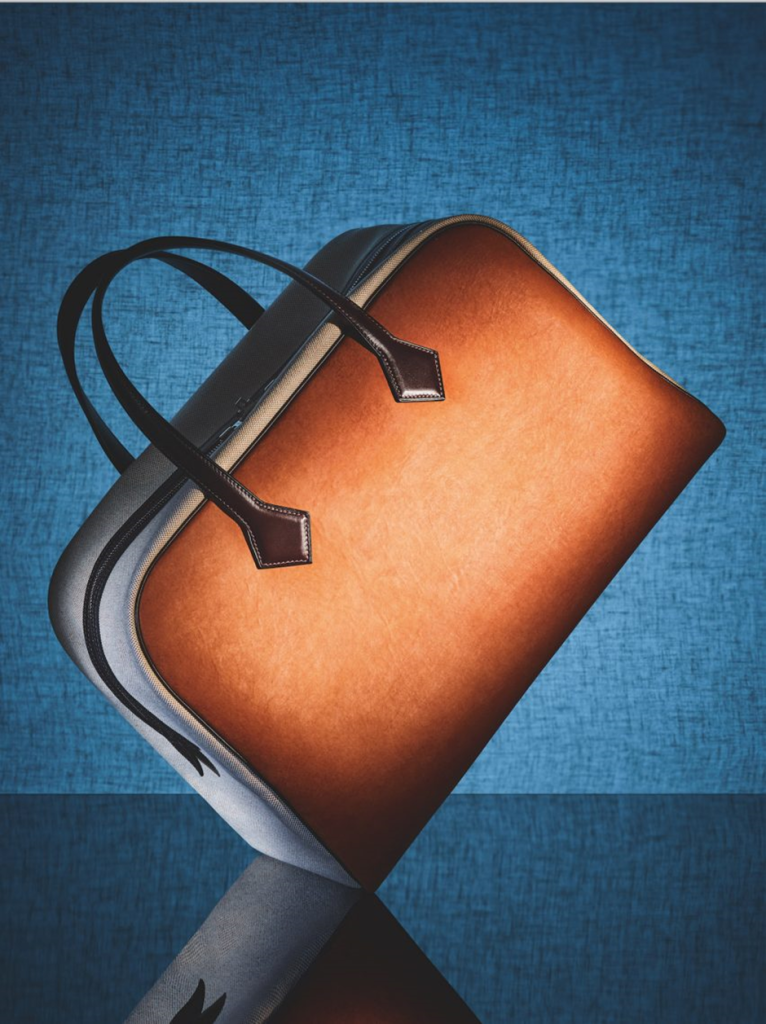 Gitta
A brand to consider the environment with every decision they make, Gitta Bags is changing the world of accessories. The brand has always been mindful of the textiles they use but have recently expanded its options to include Remeant textiles.
Gitta Bags is focused solely on using recycled fabrics or fabrics that are made from natural sources to reduce ecological damage. This doesn't mean they overlook quality. In fact, they use only the finest quality and most durable materials so that Gitta products can be handed down from this generation to the next.
One textile Gitta likes to use is Remeant's bubble wrap. The one-of-a-kind textile makes every bag designed unique, as no two will ever look the same.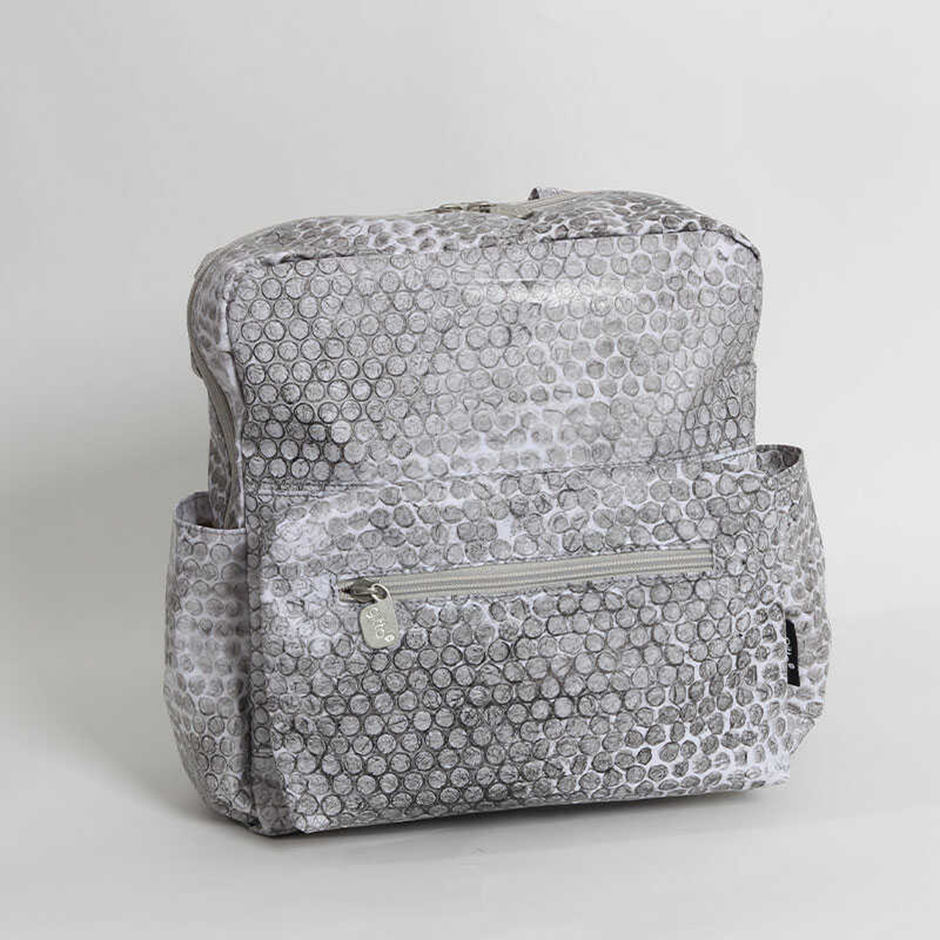 SUSTAINABLE FOOTWEAR
CoupleOf
When it comes to footwear, not all are mindful of the footprint they're leaving behind, in more ways than one. CoupleOf is a brand started by a husband and wife duo who created a unique sustainable shoe collection inspired by the ocean. Titled 'Pats-Patsim' (meaning bubble wrap in Hebrew) the perfect textile for their latest collection was Remeant's RE:BUBBLE textile. Not only are they making shoes look stylish, but they're also repurposing packaging plastic.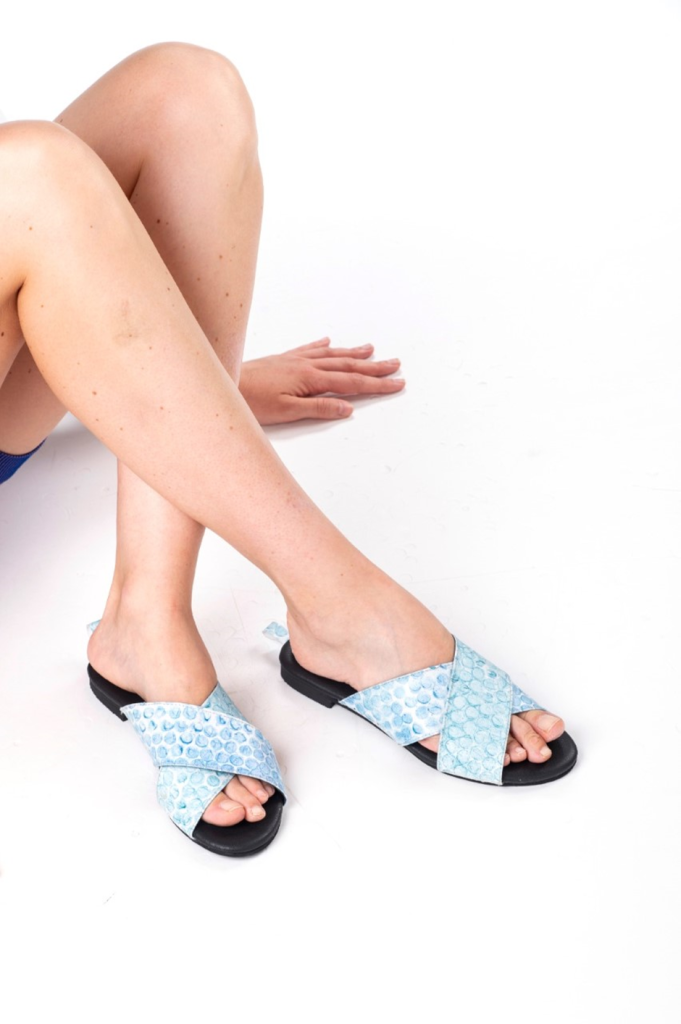 .
ARE YOU INSPIRED?
If anything, this article serves to highlight just how much change can be instilled, whether you're a start-up business or a fully-fledged brand with a budding following, it's never too late to be mindful of the planet. Whether you're looking to make your brand more ethical or are trying to find the right textile to really make your brand stand apart from the crowd, Remeant would love to be a part of that journey.
If reading this makes you feel inspired to start planning your next collection made from sustainable materials, please don't hesitate to reach out by email – info.remeant@gmail.com or contact us so that we can work together.